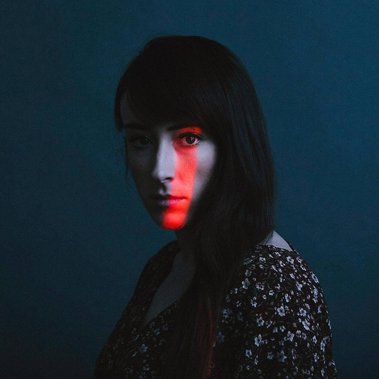 Hi, I'm Maddie.
I'm a photographer based in Columbus, Ohio. I graduated from Ohio University with a degree in photojournalism and a specialization in sociology.

In 2014 I was named an Emerging Talent for Getty Reportage and in 2015 was named one of Magnum's 30 Photographers Under 30. In 2016 I was named one of TIME's 51 Instagram Photographers to follow in the USA.
Find me on Instagram @maddiemcgarvey
I am available anywhere you would like to send me.
call me: 614.284.5030
write me: maddiemcgarvey@gmail.com
Selected Clients
The New York Times, Mother Jones, TIME Magazine, National Geographic, The Washington Post, AARP, U.S. News & World Report, CNN, The Wall Street Journal, Esquire, The New York Times Magazine, Rolling Stone, ESPN, FiveThirtyEight, among others.
CV
Experience
Freelance Photojournalist | 2013-Present
Staff Photographer | The Burlington Free Press | 2012-2013
Photo Intern | The San Francisco Chronicle | Summer 2011
Education

B.A. in Photojournalism
Ohio University's School of Visual Communication
2008-2012
Recognition


Picture of The Year International | 2021 | Award of Excellence | Election
Picture of The Year International | 2019 | Third Place | Portrait
Picture of The Year International | 2017 | Second Place | Election
Best of Photojournalism | 2018 | Award of Excellence |Portrait
Getty Reportage Emerging Talent | 2015
The New York Portfolio Review | 2012, 2014
Magnum 30 Photographers Under 30
Eddie Adams Workshop | 2011
Joop Swart Masterclass Nominee | 2013
TIME Magazine 51 Photographers to follow
The Wall Street Journal Photo's of the year | 2020
CNN Photo's of the Year | 2021
TIME Magazine Best Portraits of the Year | 2019
TIME Magazine Best of Photojournalism | 2018
The Player's Tribune 18 Best Photos from 2018
Guest Lectures

Working Together Workshop- a workshop about supporting female photographers, dealing with harassment and gendered risks in the field, and what men and women can do to make our industry a safer, more inclusive, and more fair place for everyone.
-Newseum
-Bronx Documentary Center
-Ohio University
Story in the Public Square on PBS, Guest | 2018, 2021, 2022
Columbus Society of Communicating Arts | Speaker
Ohio University
Ball State University
Michigan Press Photographer's Association | Speaker